Reminder — The Gap Year: Persian Letters Suggested Readings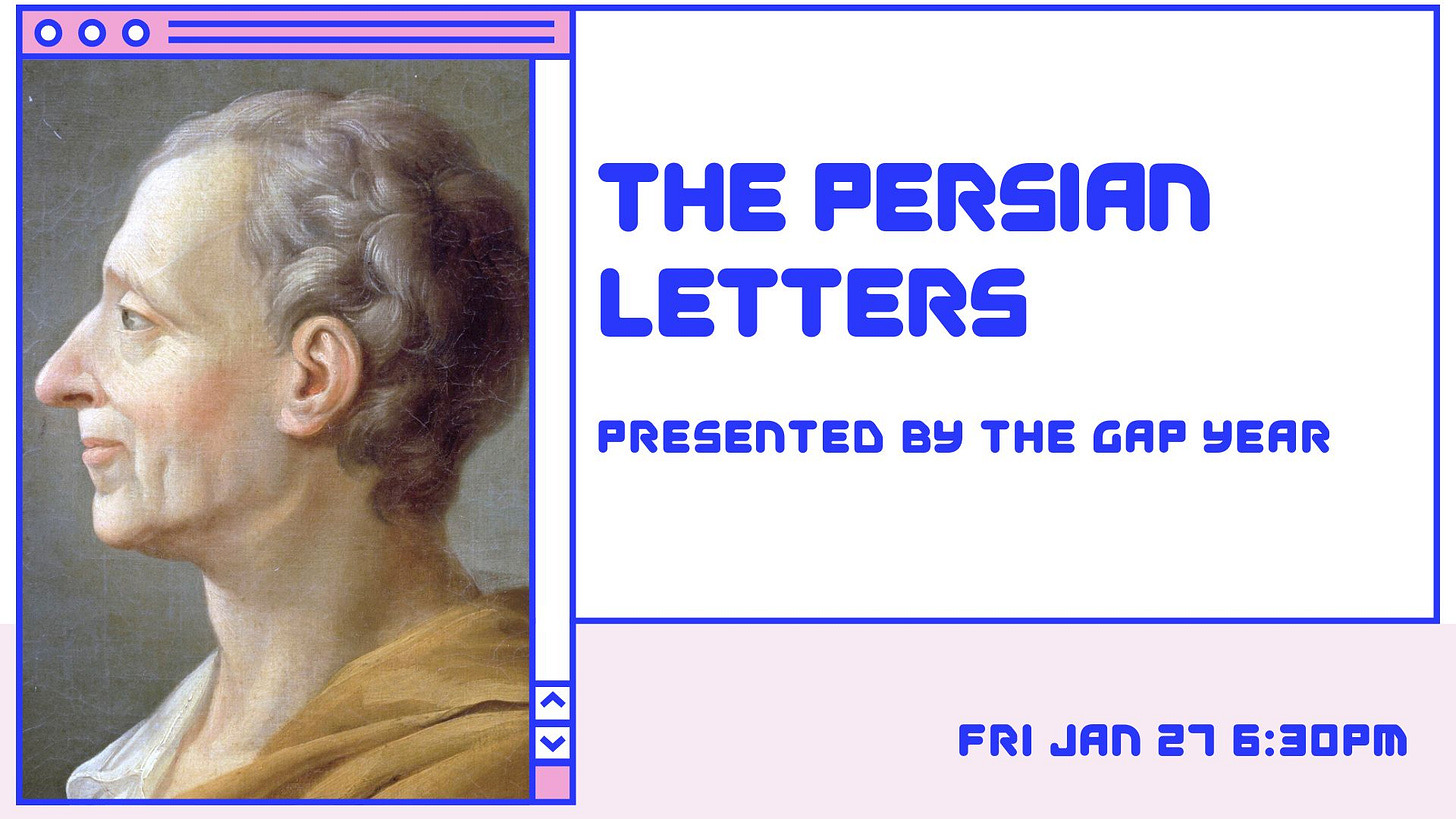 Hi everyone!
Hope y'all are having a great Christmas. Just a reminder that our next meeting will be January 27, 2023 at 6pm. We recommend the Oxford edition of the Persian Letters, which you can purchase here if you haven't already.
Importantly, if you don't think you'll have the bandwidth to read the entire book, Danielle has given some suggested readings that we'll try to focus our discussion on:
To get a sense of the book's "plot" and the characters' personalities, I'd definitely recommend reading as many letters as you can. But those who are pressed for time may wish to focus on the following: the preface and letters 10-14 ("the Troglodyte letters") as well as the main "Seraglio" sequence: letters 2, 9, [supp. letter 2], 24, 32, 60, 62-63, 139-50. These numbers line up with the Oxford edition. Some editions are different because Montesquieu played with the order. Attached is a pdf from Richter's abridged edition, which features the Troglodyte and Seraglio letters (numbered slightly differently).
Happy reading, we're excited to see you all soon!
Robbie